DUI Defense Attorney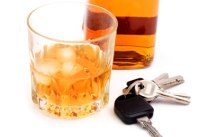 Nobody plans to get charged or arrested for a DUI, but when it happens you need an experience DUI Defense Attorney.
Call Expert, Geoffrey Golub 321-757-6848 located in Melbourne, Fl

Your Best DUI Defense; choosing the Right DUI Defense Attorney!

If you have been arrested for driving under the influence (DUI), the most important decision you will make is choosing the right Florida DUI Defense Attorney. Your attorney's experience, knowledge, negotiation, and litigation abilities will directly affect the outcome of your case.

Your attorney's resources, time, and reputation will also affect the outcome of your case. At the law Office Of Geoffrey Golub we have all of the above. We will fight to defend you and your licenses.

Look on the back of your citation, under the heading Formal Review, and request a formal review of your license suspension within 10 days of your arrest, do not waive this right, you may be able to get your license back. At the very least it will enable you to get a business permit license until your formal review hearing and even for a little while after.

If you need help with this process, call Geoff at 321-757-6848! day or night.